The Six Pointed Star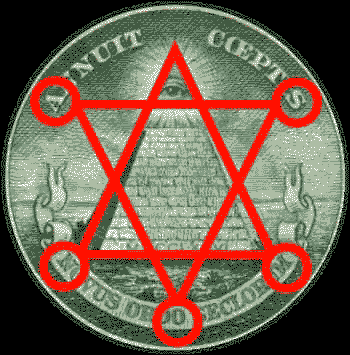 ASMON = MASON
History traces the star through Freemasonry usage to Mayer Amschel Bauer, who, in the 17th century, changed his name to depict the red six-pointed star (or shield) which he had hung on his door in Germany, and thus began the family of "Red Shield" or Rothschild. The research carried on through this family, to their court of arms, to Cabala, to Astrology, to Hitler and his putting a yellow six-pointed star on all Jews during the holocaust, to the Zionist symbol, and finally to the flag of the State of Israel and beyond.
Because this symbol is comprised of a six within a six within a six
(6 points, 6 triangles, 6 sides of the hexagon in the middle)

the research also included a look at the 666 prophecies in the Book of Daniel etc., regarding the "willful King" (anti-Christ) and the "mark of the beast".